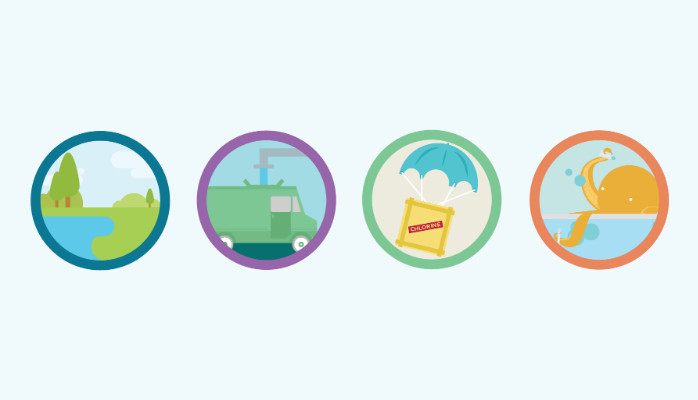 The Value of Water Coalition is launching a national advocacy campaign today, Tuesday October 6th, called Imagine A Day Without Water. The goal of the campaign is to not only educate people about the value of water, but to drive changes in water use behavior to create more resilient and sustainable water systems for our collective future.
Here at WaterSmart, we thought for a long-time about what a day without water might look like, and how WaterSmart could contribute to the dialog in a unique manner that is consistent with our mission. What we ended up with was a slightly different take than what might be expected from the campaign topic.
For us, one of the most critical activities that we can embark on is to educate all classes of consumers on the value of water. Historically the cost, price, and value of water have not been aligned. Water is generally priced well below the marginal cost of delivery, let alone if you include the cost of the capital infrastructure required to maintain reliable water services. Therefore we are both running our national water systems at a deficit and not making needed investments in future capacity and reliability.
Few people realize that many water systems around the country actually have to buy raw water. The perception is that water itself is free. Well, it's not (at least not all of the time). In addition to the cost of raw water, utilities have to transport and treat water that adds costs in the form of electricity and chemical purchases.
But the reality of what water costs to deliver also provides a possible opportunity. While water utilities are often concerned with the financial impacts of successful efficiency programs due to the lost revenue from volumetric rate structures, in practice, reduced water deliveries also result in lowered operational and capital costs. By effectively managing the demand side of the water balance, utilities can reduce purchases of raw water, energy, and treatment chemicals. Utilities can also improve revenue forecasts by reducing the variability in consumption, thus improving their long-term financial outlook.
This framework is the lens under which we began to imagine a day without water. We're not thinking about a day without any water, just about a day with less water. What does this mean to the water utility in terms of operations and revenue, and what does it imply for every user of water who is serviced by a municipal or investor owned utility?
Most people aren't truly aware of the operational challenges and costs involved in delivering the high quality, precious resource that we rely on. In fact, many utility managers don't think much about the variable costs of providing the service that is their livelihood.
Therefore, we set-out to design a data-rich, visual representation of the various expenditures of procuring, transporting, and treating water in order to encourage people to think more deeply about the actual cost, and associated value, of our most vital resource. In addition, we began to consider how the energy used to transport and treat water (which is estimated at 4% of the national total of energy used) impacts our environment through associated greenhouse gas emissions.
The result of this effort can be found in a great new info graphic that we call "The Water Stream: From Source to Tap". We think that you'll find the piece visually interesting, informative, and thought provoking. We also hope that you'll share it with friends and use it as the basis for conversations about the cost, price, and value of water.
Some questions to consider include:
Do we pay enough for our water?
How will we find the capital to invest in our water distribution infrastructure in the future?
What do our daily lives looks like if we don't have as much clean, reliable water as we've come to expect?
How can we find policy solutions to address some of the entrenched challenges that the water industry faces, such as volumetric water rates?
In the end, we have to come up with collective solutions to what is truly a universal challenge and the act of 'Imagining a Day Without Water' is but a first step in raising the level of communal discourse. Our mission is to change the way the world uses water, and on this day this is one small step we choose to take to enact that change.